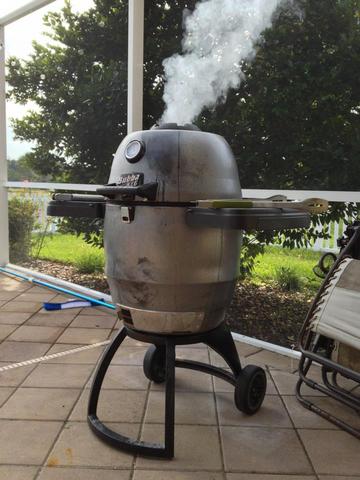 Introducing the Bubba Keg Grill: The Ultimate Portable Grilling Companion! With its innovative design and unmatched versatility, this compact grill is perfect for outdoor enthusiasts and cooking aficionados alike. Experience the convenience of a portable grill without compromising on quality and flavor. Whether you're tailgating, camping, or simply enjoying a backyard BBQ, the Bubba Keg Grill guarantees delicious meals on-the-go. Embrace the freedom to grill anywhere, anytime with this must-have culinary companion.
My Favorite Discontinued Charcoal Grill, The Bubba Keg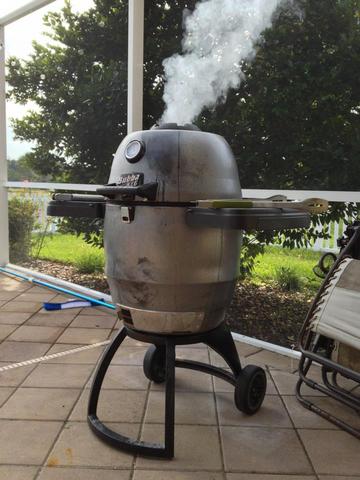 I am a grilling enthusiast with quite a collection of grills in my garage and on my patio. One grill that I absolutely love is the Bubba Keg. Made of double-walled steel, this grill is heavy-duty and well-insulated, allowing for excellent cooking results. In fact, I dare say it cooks just as well as ceramic cookers I have used in the past.
The Bubba Keg has the same dimensions as the Big Green Egg, making it compatible with all of their accessories. It can reach temperatures of up to 700 degrees, perfect for quickly grilling a steak. Additionally, after sealing the bottom vent with silicone, it can cook a brisket for 13 hours on one load of charcoal.
What sets the Bubba Keg apart from other ceramic cookers is its portability. Unlike ceramics that require careful handling, the Bubba Keg is built to be moved around easily. It even fits into the receiver of a trailer hitch, making it ideal for tailgating or outdoor events.
Unfortunately, the Bubba Keg has been discontinued for a few years now. However, there are similar options available such as the Big Steel Keg or Broil King Keg that offer comparable features. These can be found at stores like Lowes and Walmart.
If you happen to own a Bubba Keg and are looking to restore its appearance, using high-temp paint can help give it a fresh look. Although mine has some issues with its paint job, I simply use high-temp paint to make it look good again.
In conclusion, the Bubba Keg grill offers a convenient and efficient solution for outdoor cooking. With its durable construction and versatile features, it provides an enjoyable grilling experience. Whether you're camping, tailgating, or simply hosting a backyard barbecue, this portable grill is a reliable option that delivers delicious results.

Learn More About Grilling
If you want to learn more about grilling, check out these other helpful resources!