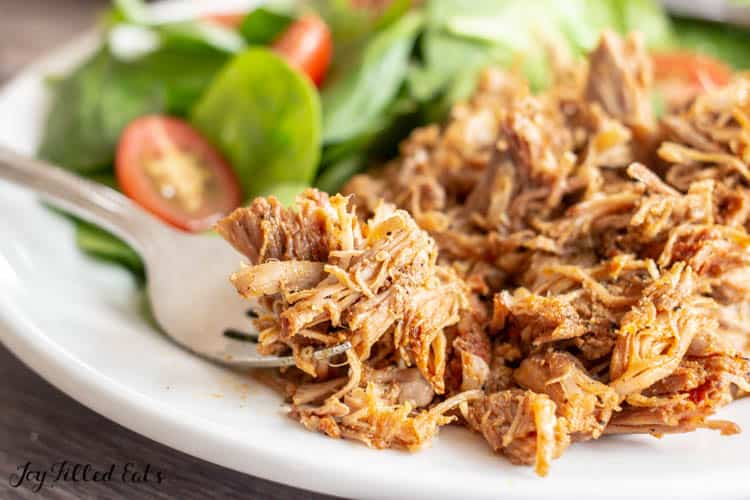 Looking to elevate your pulled pork meal? Discover the perfect accompaniments! From tangy coleslaw to buttery cornbread, explore a variety of mouthwatering sides that will take your pulled pork experience to the next level.
What To Serve With Pulled Pork: 21 Great Recipes
When it comes to serving pulled pork, finding the perfect side dish can take your meal to the next level. Whether you're enjoying pulled pork at a summer barbecue or as a simple weeknight meal, we've got you covered with some fantastic suggestions. Pulled pork is incredibly versatile and can be used in sandwiches, salads, or served on its own. So, we've compiled a list of great ways to use pulled pork as both a main dish and a side dish.
Making pulled pork is surprisingly easy. All you need is a pork butt or shoulder and either a crock pot or an Instant Pot. If you're looking for a quick option, the Instant Pot delivers tender and flavorful pulled pork in just about an hour. And if you're in need of some delicious recipes, our Carnitas and Instant Pot Pulled Pork are sure to impress.
If you happen to have leftover pulled pork, don't worry about it drying out when reheating. There are plenty of methods to keep it moist and flavorful. Additionally, if you want to get creative with your pulled pork, try making BBQ Pulled Pork Egg Rolls or Pork Belly Tacos With Crunchy Slaw.
We understand that sides can often steal the show, so if you're tempted to skip the entree altogether and indulge in these mouthwatering side dishes alone – go for it! From chipotle coleslaw salad to air-fried carrots, this list has something for everyone's taste buds.
So whether you're hosting a gathering or simply craving some delicious comfort food, these 21 recipes will undoubtedly elevate your pulled pork experience. Don't forget to tag us on social media with your creations – we love seeing your photos!
How to Make Pulled Pork
Making pulled pork is incredibly easy and can be done in a crock pot or Instant Pot. All you need is a pork butt or shoulder roast and a few simple ingredients.
If using an Instant Pot, start by seasoning the pork with salt, pepper, and your choice of spices. Set the Instant Pot to sauté mode and sear the pork on all sides until browned. This will add extra flavor to the meat. Once browned, remove the pork from the Instant Pot.
Add some liquid to the Instant Pot, such as broth or apple cider vinegar, along with any additional seasonings or sauces you prefer. Place the pork back into the pot and secure the lid. Cook on high pressure for about 60-90 minutes, depending on the size of your roast.
Once cooked, allow the pressure to release naturally for about 10 minutes before manually releasing any remaining pressure. Remove the pork from the Instant Pot and shred it using two forks. It should be tender and easily pull apart.
At this point, you can serve the pulled pork as is or mix it with your favorite barbecue sauce for added flavor. Use it as a filling for sandwiches, tacos, or as a topping for salads. Leftover pulled pork can also be reheated without drying it out by adding a little liquid and heating it gently on the stove or in the microwave.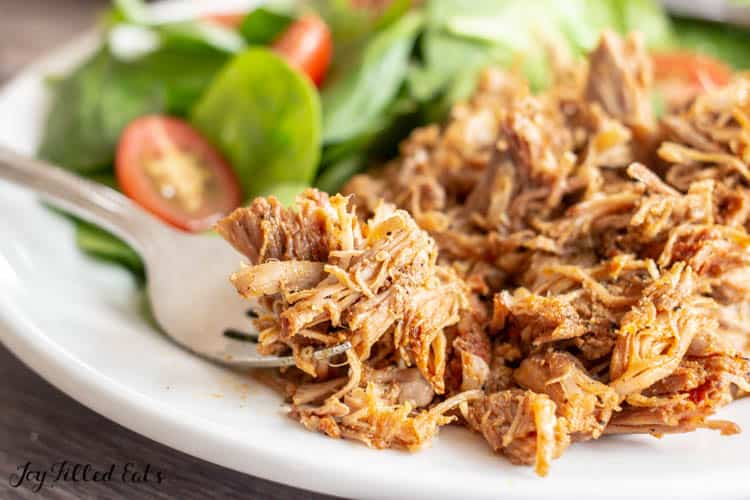 What to Pair With Pulled Pork
If you're wondering what to serve with pulled pork, we've got you covered. Pulled pork is a versatile dish that pairs well with a variety of sides, adding flavor and texture to your meal. Whether you're hosting a summer barbecue or simply enjoying it for dinner, these side dish suggestions will elevate your pulled pork experience.
One popular option is to serve pulled pork on sandwiches. Pair it with classic coleslaw for a refreshing crunch and creamy texture. Another great choice is macaroni and cheese, which adds a comforting and cheesy element to the meal. For a lighter option, consider serving pulled pork on top of a salad with fresh greens, tomatoes, and avocado.
If you prefer to serve pulled pork as a side dish, there are plenty of options as well. Baked beans are a classic choice that complement the smoky flavors of the pork. Cornbread is another staple that pairs well with pulled pork, offering a sweet contrast to the savory meat. Grilled vegetables or roasted potatoes can also add depth and variety to your meal.
In conclusion, when deciding what to serve with pulled pork, consider your preferences and the occasion. Experiment with different sides to find your perfect combination of flavors and textures. Whether you choose traditional favorites or try something new, these side dishes will enhance your pulled pork experience.
In conclusion, there are numerous delicious options to serve with pulled pork. From classic sides like coleslaw and baked beans to unique choices like sweet potato fries or cornbread, the possibilities are endless. Whether you prefer a lighter salad or heartier dishes, finding the perfect accompaniment to your pulled pork meal is sure to enhance its flavors and create a memorable dining experience.

Learn More About Grilling
If you want to learn more about grilling, check out these other helpful resources!